The 11th Annual Equity Summit
Wednesday, June 1, 2022 
4–6:30 p.m.  |  FREE Virtual Zoom Event 
Join educators, community members and experts from a range of disciplines for this annual event that addresses the pertinent social issues of our time. The UC Davis Equity Summit coalesces people, ideas and institutions to deepen strategies, shape actions and create solutions: 
Reconnect with colleagues over keynote address, special performances and music. 

Be inspired by Social Justice Award winners. 

Create community with colleagues committed to Equity and Social Justice. 

Receive complimentary Equity Summit swag and resources. 
The Equity Summit is a wonderful way to bring your team together and develop goals for the coming year!
Keynote Speaker: Vajra Watson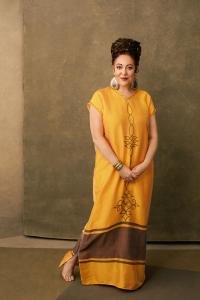 Vajra M. Watson is a scholar activist, faculty director, and professor of educational leadership and racial justice in the College of Education at Sacramento State University, Sacramento. Watson has over twenty years of experience as a teacher, community organizer and researcher. She is the founder of Sacramento Area Youth Speaks (SAYS), an award-winning program that pairs community-based poet-mentor educators and teachers together to develop grassroots pedagogies that reclaim and reimagine schooling. She is the author of three books, Learning to Liberate: Community-Based Solutions to the Crisis in Urban Education (2012), Transformative Schooling: Towards Racial Equity in Education (2018), and The Soul of Learning: rituals of resistance, magnetic pedagogy and living justice (2022). She has published dozens of peer-reviewed journal articles and book chapters.