The 12th Annual Equity Summit
Theme:
 

"Lift As We Climb"
Join educators, community members and experts from a range of disciplines for this annual event that addresses the pertinent social issues of our time. The UC Davis Equity Summit coalesces people, ideas and institutions to deepen strategies, shape actions and create solutions:
Reconnect with colleagues over dinner, refreshments, music and live entertainment 
Be inspired by Social Justice Award winners
Create community with colleagues committed to Equity and Social Justice
Explore resources and books focused on equity and social justice at a curated pop-up book store
Experience live keynote from world renowned scholar on culturally relevant pedagogy and education reform
The Equity Summit is a wonderful way to bring your team together and develop goals for the coming year!
Keynote Speaker: Gloria Ladson-Billings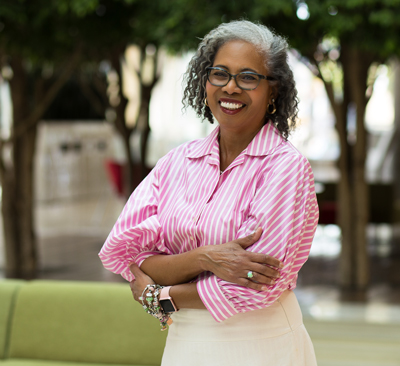 Gloria Ladson-Billings is Professor Emerita and former Kellner Family Distinguished Professor in Urban Education in the Department of Curriculum & Instruction and was Faculty Affiliate in the Departments of Educational Policy Studies, Educational Leadership & Policy Analysis and Afro American Studies at the University of Wisconsin-Madison. She is the Immediate Past President of the National Academy of Education. She is the inaugural Distinguished Scholar in Race and Social Justice for the Rutgers Graduate School of Education. Ladson-Billings' research examines the pedagogical practices of teachers who are successful with African American students. She also investigates Critical Race Theory applications to education. Ladson-Billings is the author of the critically acclaimed books, The Dreamkeepers: Successful Teachers of African American Children, (currently in its 3rd edition), Crossing over to Canaan: The Journey of New Teachers in Diverse Classrooms, and Beyond the Big House: African American Educators on Teacher Education and recently released Culturally Relevant Pedagogy: Asking a Different Question, and Critical Race Theory: A Scholar's Journey. She is editor of 6 other books and author of more than 100 journal articles and book chapters.